FINALIST
HBO Project Greenlight
AUDIENCE CHOICE
ZERO Film Festival NY
BEST CINEMATOGRAPHY
Queens World FF
BEST GAY FILM
Out in the Desert
AUDIENCE CHOICE
Barcelona Int'l Gay & Lesbian
BEST COMEDY
Amsterdam Gay & Lesbian FF
REMI AWARD
WorldFest Houston
AUDIENCE CHOICE (2ND)
Miami Gay & Lesbian
GOLDEN FIREBIRD AWARD (nom)
Hong Kong IFF
WORLD PREMIERE
Rhode Island Int'l
FINALIST
Katra Film Series
Chicago Int'l
Social Change FF
Brown University NYC
Filmmakers Showcase
ZERO Film Festival
Los Angeles
Rhode Island
International FF
Sacramento Int'l
Gay & Lesbian
Tampa Int'l
Gay & Lesbian FF
Pink Apple FF
Zurich & Frauenfeld
Southwest
Gay & Lesbian FF
Queer Film Festival
MEZIPATRA
Our films have been watched online for over 1.5 million minutes.
Narrative
Directing, Producing, Editing, Writing & Web
Currently developing feature films and television.
Short films and music videos which have screened in over 70 film festivals worldwide and won numerous first-place awards.
Michael works creatively (Director, Editor, Producer & Writer) and technically (coding, promotions, SFX & post workflow) with teams from 2 to 40.
Everythingis|Film is currently developing a number of feature & television projects.
Get in touch about directing projects.
Commercial
Full Service Production
Michael and his team bring an understanding of audience, messaging, how to inspire people to action, and virality. We can work with you tailor a message and out-of-the-box ways to tell your company's story.
Then we'll make a beautiful piece at stellar quality, crafted to evoke a response.
Pitch Video (password protected)

Prototype demonstration, fundraising for tech startup.
Request password.
Get in touch to book a video.
Virtual Reality
360º video, Immersive and Interactive Experiences
Virtual reality is here, on your phones and in millions of devices.
Technology is available right now to immerse a viewer in another world, create empathy, or attract attention.
Michael brings the technical experience, creative skills, and understanding of the format you need to create these experiences.
Consulting
Narrative + Creative + VR/AR + Social media + Technical + Business skills
In just a few hours, I will look over your project and provide high-level strategy advice, or dig into the nitty gritty and execute.
My greatest skill is my network, and I have relationships in
Studio system of Los Angeles
Indie film scene of New York
Tech/startup world of San Francisco
Recent projects
Advised on global rollout for a pre-release VR camera for a Fortune 50 company
Project managed creation of a microsite for the SF Film Society streaming films from the festival: negotiating contracts, designing site, consulting on publicity, and directing supplemental videos
Strategy, website development, and branding consulting for augmented reality company Emergence
Viral launch of LGBT film, targeted to LGBT centers worldwide
Consulting for
Crowdfunding (6 successful campaigns, $400k raised)
VR filmmaking
Building a team
Film festival distribution & strategy
Color Correction, Post Workflow, Rescue Edits, VFX
Get in touch to discuss your project.
Michael Morgenstern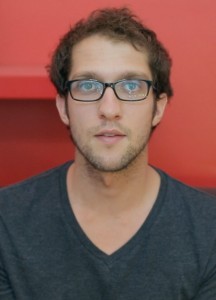 Filmmaker, artist, and developer in San Francisco.
Michael's two short films Lily in the Grinder and Shabbat Dinner, and mini-feature documentary have screened in over 70 film festivals worldwide, winning several first place awards, one becoming an HBO Project Greenlight Finalist.
In 2012 Michael started Nametag Day, a citywide event that distributed nametags to over 15,000 New Yorkers and is launching in San Francisco this year. He coordinated international operations for nonprofit FilmAid International, where he taught and screened film in Kenyan and Haitian refugee camps.
Michael has written about film, tech, and politics for The Guardian and Huffington Post, and has had work covered in The New York Times, TIME Magazine, AM New York, and CBS. He was a visiting scholar at the FAMU Directing Program in Prague, Czech Republic and holds a Bachelor's degree from Brown University.